Chiropractor Wes Robinson D.C.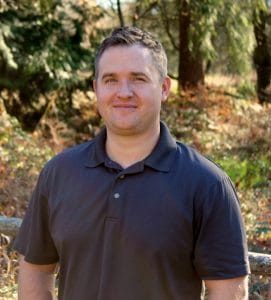 Dr. Wes Robinson has lived in the Renton/Maple Valley area for over 20 years. He received his Bachelor's Degree from Western Washington University in 2006 and his Doctorate of Chiropractic from Life University College of Chiropractic in Marietta, Georgia in 2010. He worked at the Chiropractic Wellness Center in Newcastle, WA for five years prior to opening his own office.
Dr. Robinson takes time to listen to each patient's needs in order to improve his/her health and well-being. He is committed to helping your body operate at its peak function, taking a "whole body" approach to look for underlying causes of disease, pain and discomfort, as opposed to only treating symptoms.
Dr. Robinson's long list of patients includes elite athletes, automobile and work-related accident victims, babies, children, teenagers (especially those actively involved in sports), expectant mothers, and people who are ready to seek improvement in their health. These patients report an improved quality of life and functioning.
When not at the office, Dr. Robinson enjoys spending time with his lovely wife and two children. Together they enjoy camping in the beautiful Pacific Northwest. He also enjoys weight training, crossfit, watching football (especially the Seahawks) and is an avid golfer. Come meet Dr. Robinson at Cedar River Chiropractic.
---
Chiropractor Marnie Hansen D.C.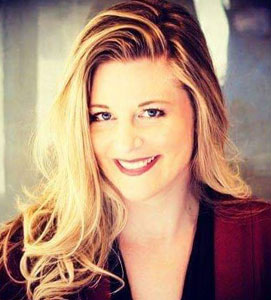 Dr. Marnie Hansen graduated from University of Western States with a Doctorate in Chiropractic in 2008, and has been happily serving the Seattle area since 2009. Her passion is getting individuals pain free and active as quickly as possible, and keeping them that way! She takes an individualized approach to identifying the underlying issues behind those aches and pains, and empowers patients to take control of their health journey. She believes that taking a natural and integrative approach is key to attaining a state of optimal function and wellness, and it is possible to achieve without the use of drugs or surgery.
She was born in Minneapolis, MN and moved throughout the Midwest as a child until her family settled in Utah. From an early age, she participated in various athletics. She was invited to join the national gymnastics team as an early teen, but due to a sudden growth spurt that caused her to develop a scoliotic curvature, she switched her athletic focus. When her family moved to Salt Lake City at age 14 she began Snowboarding, and by college was competing in the professional circuits. After a Whiplash injury at 19 she began to develop chronic debilitating neck and back pain when on the slopes. At a Boarder-cross competition, she experienced such sharp shooting low back pains, that her friend took her to the Medical Tent to see a Chiropractor, where she experienced immediate relief and was able to continue competing. Fast forward 4 years later, she was living in San Francisco, studying acting at the American Conservatory Theatre and waiting tables in Union Square. She began experiencing residual back pain and migraines from her sports and whiplash injuries. After a Chiropractor helped her get to the bottom of her issues, she knew she was on to something. In 2005, she entered Chiropractic school in Portland, OR, and has never looked back!
Dr. Marnie uses both personal and professional experience to connect with and provide care for her patients. She enjoys helping all walks of life... from the everyday active person to serious athlete; maternity and post-partum; desk jockies, including students and professionals to those with physically demanding jobs. She has a passion for ongoing education in order to best serve her patients with up to date care and evidence based therapies. Oh, and she still Snowboards... minus the flips!
OFFICE HOURS
---
Monday
9:00am - 12:00pm
2:00pm - 6:00pm
---
Tuesday
2:00pm - 7:00pm
---
Wednesday
9:00am - 12:00pm
2:00pm - 6:00pm
---
Thursday
9:00am - 7:00pm
---
Friday
9:00am - 1:00pm
---
Saturday
Closed
---
Sunday
Closed